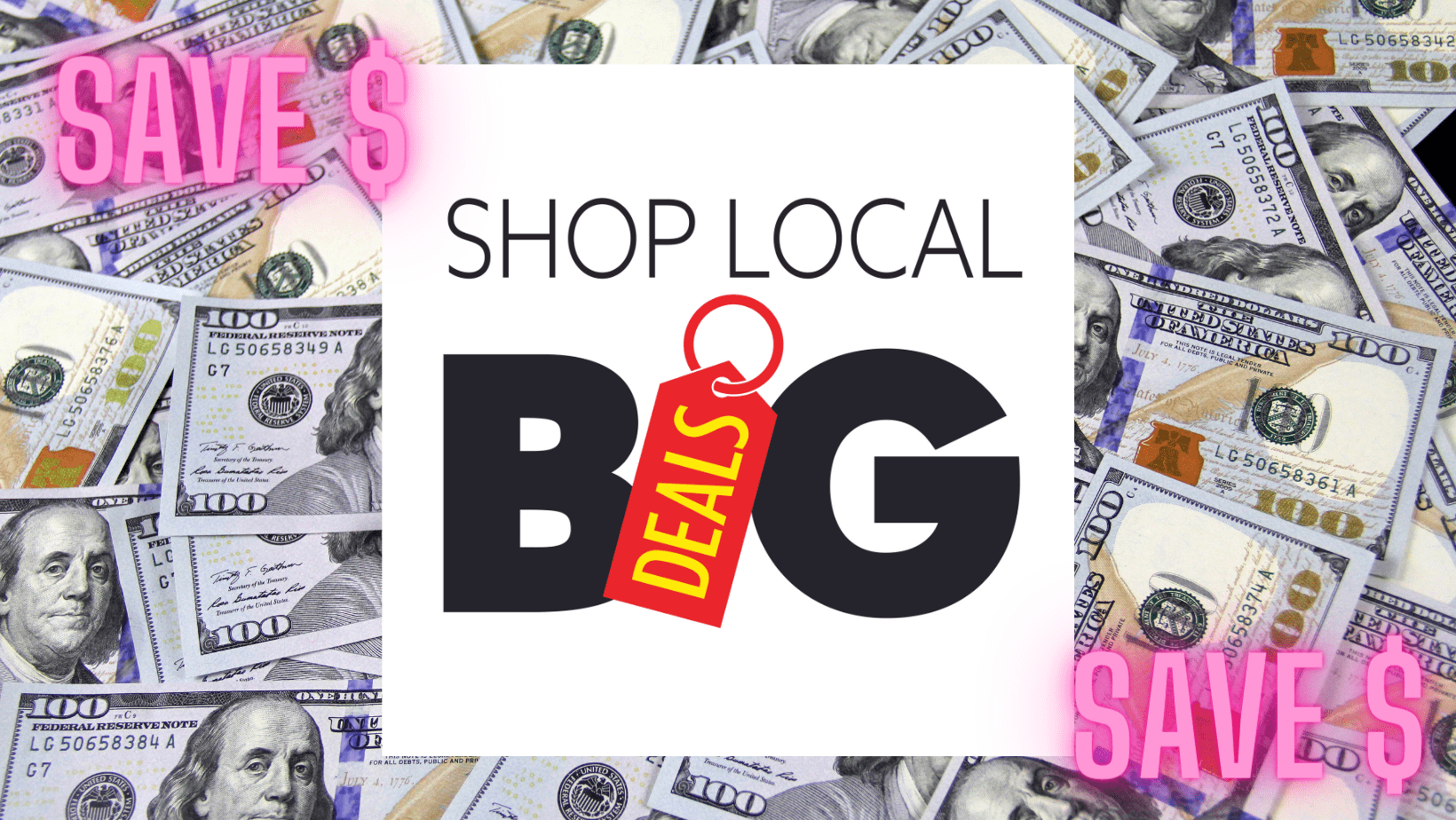 Love to save money? We all do! That's why we're excited to launch our store: Shop Local. Big Deals!
You'll be able to purchase gift cards & gift certificates for local businesses at a discount (at least 20% or more).
Sign up for email notifications so you don't miss out on special discount days.